2017 : Hoist our sails !
Math Mathews strikes back with fractions
Our first objective for 2017 was to publish our latest Math Mathews Fractions, developed in collaboration with the (A-)team from Brain Behavior and Learning Lab, Marie-Line Gardes et Jérôme Prado, and supported by the Edu Up commission from French Ministry of Education (official national support to one of our games !).

Although we had started working on the game itself since 2015 when we first met with Marie-Line and Jérôme, their inputs had us revisit quite a few elements, mainly quite a few learning sessions, general as well as fight gameplay… and spent a fair piece of 2017 on the game development.

The outcome is worth the efforts : Math Mathews Fractions will be available on February 15th, 2018 !
Math Mathews : animated series
Another 2017 project with Mathews, Math Mathews : the animated series!
During the 2014 Winter, we were very proud of having signed with France TV alongside Arnaud (Producer at LFDLP) for an animated series of 20 episodes (3min each).
Maths and Pirates, the perfect combination of fun and calculation, a dream come true ☺ Three years later, the series was available directly on France TV Education Web platform. … All episodes available on Math Mathews website!
You could have met us during these key events
iPads were turning red hot but passed the test of hundred of kids playins on Math Mathews Fraction in pre-release during Startup For Kids or even CNRS Forum. 
Thanks for their enthusiasm, positive vibes and smart remarks to help improve the game perfect fuel for startups like ours!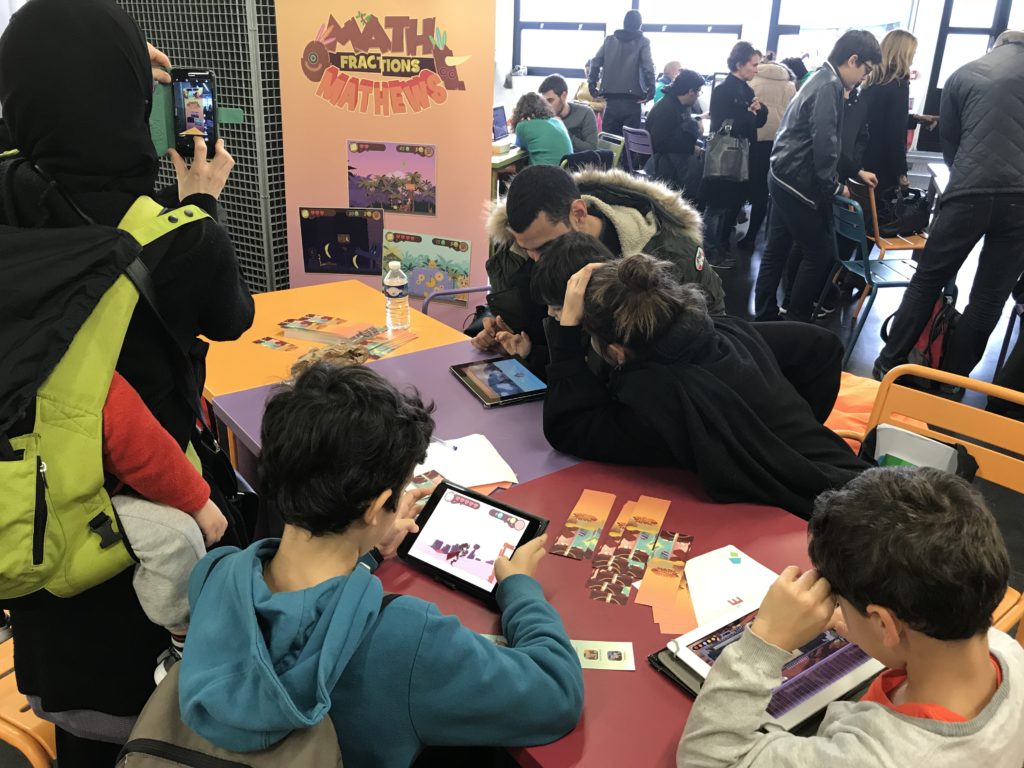 The scene was open for us to speak about video games, maths and learning at BPIFrance Innogénération, Educatice, Educrak or even at the national "Mission Maths" led by Cédric Villani. Each time we had been invited to share views about the best role for video games and numeric apps in the education field… hoping this will eventually shape a better learning environment for our kids !
We also contributed to video games workshops at SuperDemain or dubbing in cartoons at Arnas 2.0. Or, a three-year tradition now, we experienced an even crazier gamejam at BlendKids with Amélie, and 20 kids determined to set Blendkids on fire !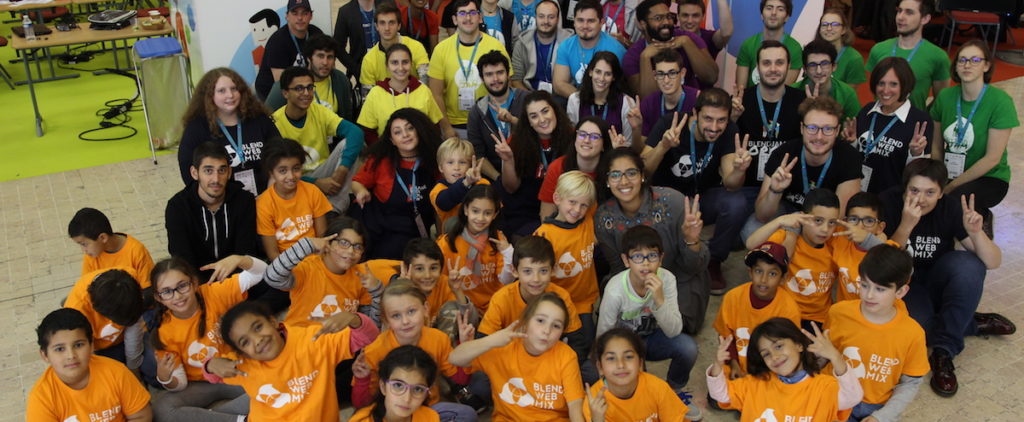 Last but maybe not least we welcomed Pierre and Financière Florentine on board, just on time to switch pirate ship for a larger one and…
2018 : on board !
Our new (big and fat) project
We have been working for over a year now on a larger scale project that will impact our studion on the long terme and we hope schools and teachers. Naturally, video games is part of the ingredients of this secret recipe but we will also benefit from numerous quality partners in this wide ecosystem. 🙂
The founding team having spent the last five years to create Kiupe from scratch, the time has come to grow the team and structure it. We are currently hiring a producer and a developer, dedicated to this core project.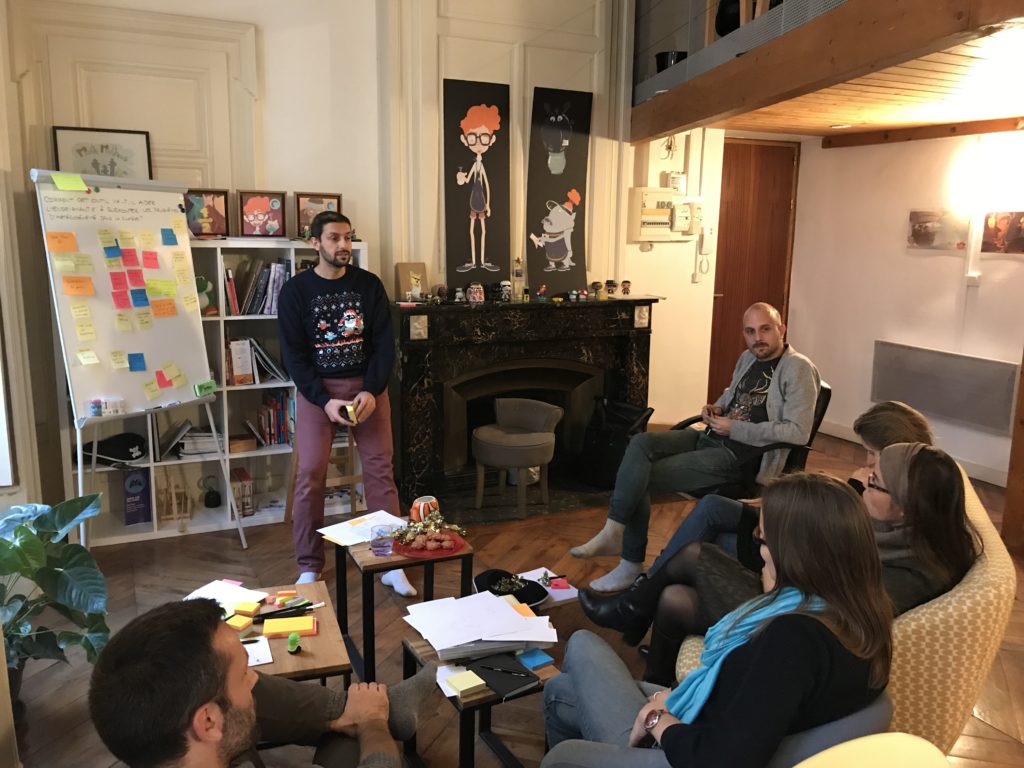 There is more
We are currently working on Eiwee, a video game for learning music (more in the next couple of months).
We will also be supporting ISC research programme on the impact of Math Mathews Fractions on learning capacities and cognitive functions of kids, especially dyscalculic.
2018 looks already full of exciting challenges!
Et 2017 thanks to Raphaël, Amélie, Magali, Jenni, Fatah, Florent, Nico et Guillaume, Julien V., Yannig, Antoine, Océane.