Sea, tropical beach, coconuts, and pirates. This summer, and for many months to come, we are working on this new Math Mathews projet and we are very excited!
So this is a 20×3′ web series where Mathews and his rival Buck must collaborate to reach the temple of Sylla, the goddess that cursed them. This is going to be made of fun moments, but we keep the DNA of Math Mathews : an educational project to learn mathematics!
From the game to the animated series
At the very beginning, the first game we made (Math Mathews: multiplications) was full of animation with cinematic that would tell a nice story. We even made the story boards, but at some points, we were short on budget and had to keep the game more simple and just keep the game. So sad!
However, the universe, the story and the characters were there. We had to change some details but everything was already there for us to easily imagine what the adventures of Math Mathews, in 20 episodes of 3 minutes would look like!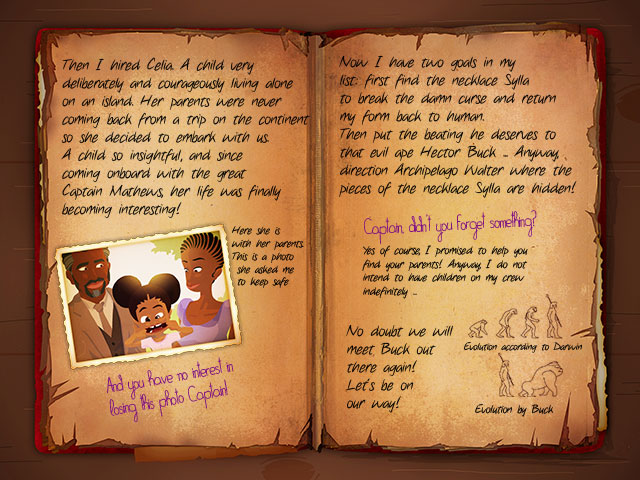 Maths through "real life" situations
First we started working on the curriculum. With the use of the common core for grade 1 to grade 4 we selected what seemed important. Then we brainstormed on all the situations that could help illustrate these concepts.
Then, the most fun, but difficult part was to use this as a base of a single story, cut in 20 episodes, with adventures, and fun characters.
We have also submitted our scenarios to teachers who helped us improve the episodes with difficulties that their students can have, such as one of our character that has to split ingredients in 3 and starts by putting them one by one..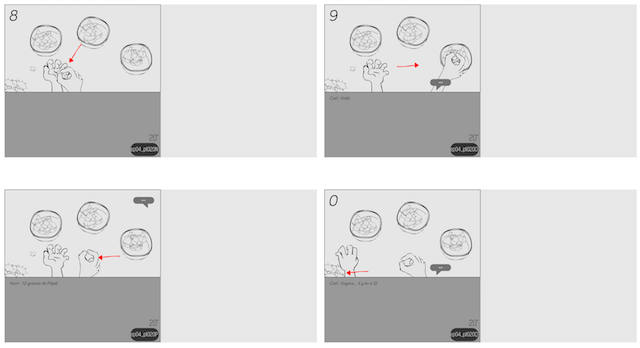 The production
For this project we are working with Big Company who is now our co-producer. They have a really nice team and we love working with them, as we already did in the past, mostly on games.
So we are on the pre-production phase and here is what we already did on the project.
Characters
First of all, we had to update a little bit the character-design so to reach the level that we need for the cartoon.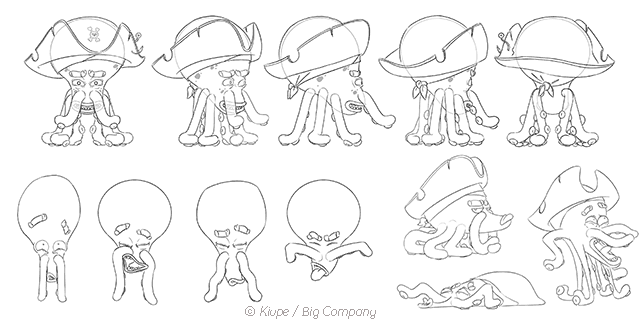 It's mostly a technical process, with character turnarounds, expressions, etc. After this, we felt like our characters were becoming alive!
And we also have created new characters for the story. Take a look!

This is just visual here, but of course all characters have a bio, we imagined their behaviors and reaction, their relationships, etc.
Colors
All the scenarios are written. Now we need an important base for all the artist that will work on the project: color keys. Take a look.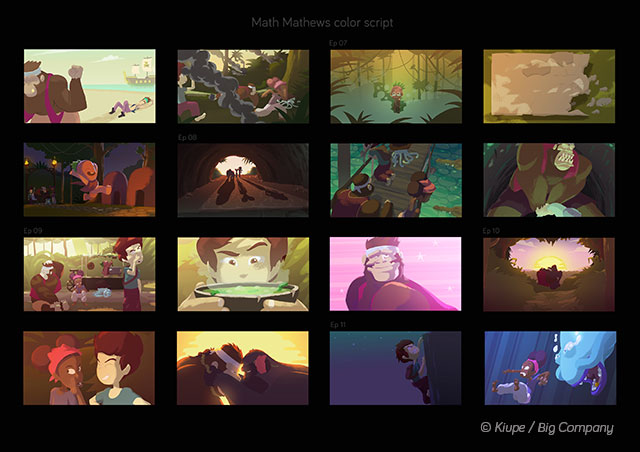 We have created these illustrations for each episodes and have now a good idea of the colors of all the scenes, backgrounds, lights, etc. Since the production is going to be in 3D, this is going to be really useful!
Voices ?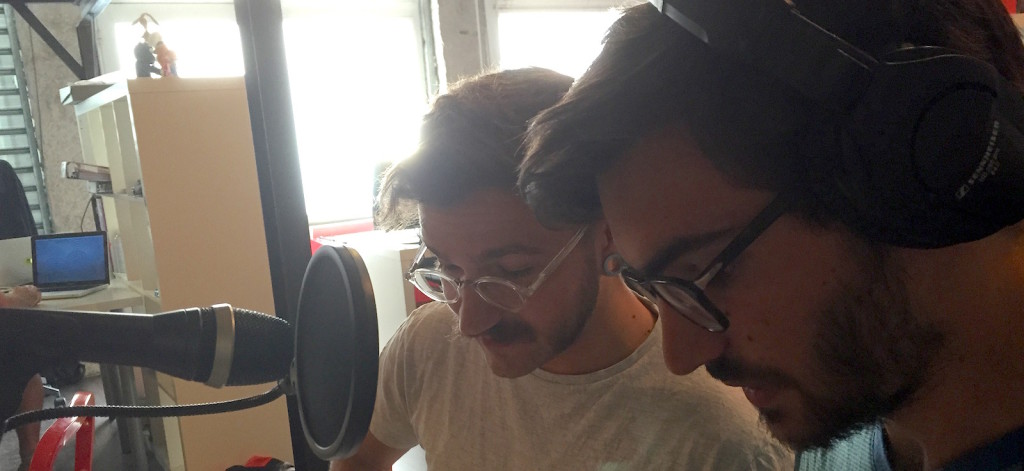 Well, not already. We are using placeholder voices so we can start timing episodes based on the first scenario, so we can modify dialogs and actions a little bit. We are also using these voices to create animatics with the story boards we already made.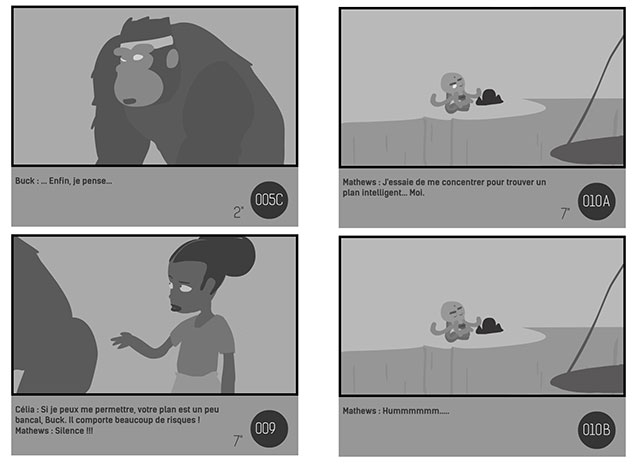 And, this is what we are up to now: finishing the story boards.
Anyway, this is going to be a long-long process, so we hope we will not come across big issues, and will give you more news soon! 🙂